A FEW WORDS
No Gender Gap
The project No Gender Gap!, co-funded by the Erasmus+ programme of the EU, has been
launched by the partnership formed by Building Bridges Association from Spain, Scuola di
Robotica from Italy, Weltgewandt from Germany and the International Labour Association from
the Netherlands
HISTORY
A project for the elimination of the gender gap, the digital literacy of women and the training in the robotics sector for teachers and educators.
---
Technology and digitalization will be a nursery for new jobs in the coming years. Specifically, according to Randstad, 390,000 direct jobs related to science, technology, engineering and mathematics in Spain alone. However, if the trend does not change dramatically in a short time, most of these positions will be filled by men, and therefore, the gender gap will only grow.
Only 15.4% of specialists in information and communication technologies (ICT) in Spain were women in 2016. A level slightly lower than that of the European Union (EU), which stood at 16.7%, according to the community statistical office, Eurostat.
The figures show that women are «underrepresented» among ICT specialists in all Member States. This contrasts strikingly with the proportion in total employment. According to Eurostat data, both sexes are more equalized in the results of generalized employment (53.9% of men and 46.1% of women).
Through this project we propose to include a set of basic skills for the professional development of training curricula in women. Therefore, we have formed a partnership composed of entities with experience in training and integration of women, eager to contribute their know-how to a transnational project.
The objectives facing the project are the following:
-improve the attractiveness of STEM disciplines (Science, Technology, Engineering and Mathematics) through the use of robotics and automation, which have proven to be a means of successful involvement.
– Promote digital literacy and critical thinking in women, especially those in situations of social exclusion and belonging to disadvantaged groups, thus reducing the gender gap and improving access to the labor market;
– To improve the professional competences of teachers through new methodological approaches
– Create new international approaches aimed at reducing gender inequalities in access and participation in new technologies
– To capture the attention of women towards the ICT industry and especially in robotics, emphasizing those activities with more possibilities of achieving an effective insertion in the labor market.
– Offer training centers with a gender perspective that allows them to rethink their training approach and seek opportunities for a more egalitarian sector.
-Establish advisory measures that facilitate the transition of the technology industry towards greater gender awareness and balance.
-Increase the recognition of competencies and create the conditions that allow the realization of new programs with greater performance.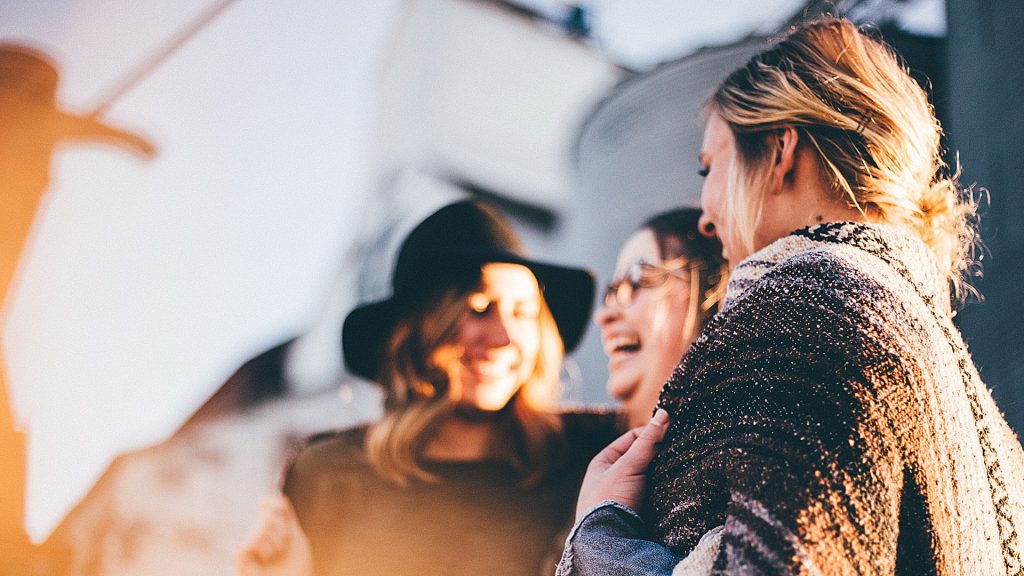 Achievements
---
The project is aimed at both educators and women at risk of social exclusion and belonging to disadvantaged groups (eg unemployed, victims of gender violence, refugees, without university studies, residents in rural areas) who want to improve their skills professionals in a sector where high demand from companies in the world of ICTs can significantly reduce the unemployment rate.
The partnership agrees to carry out a project that can have beneficial effects on educators, trainers and women and can increase their personal and professional influence on the Internet to reduce gender gaps, promote the social and labor insertion of women and generate a community of women with greater interest in the use of technology to promote entrepreneurship and self-employment.
The entire partnership wants to contribute to internationalize their experiences and improve their knowledge in order to achieve the common objectives mentioned above, specifically in a sector and towards a target group currently considered a top priority for European strategies for inclusion, education and employment.
OUR PARTNERS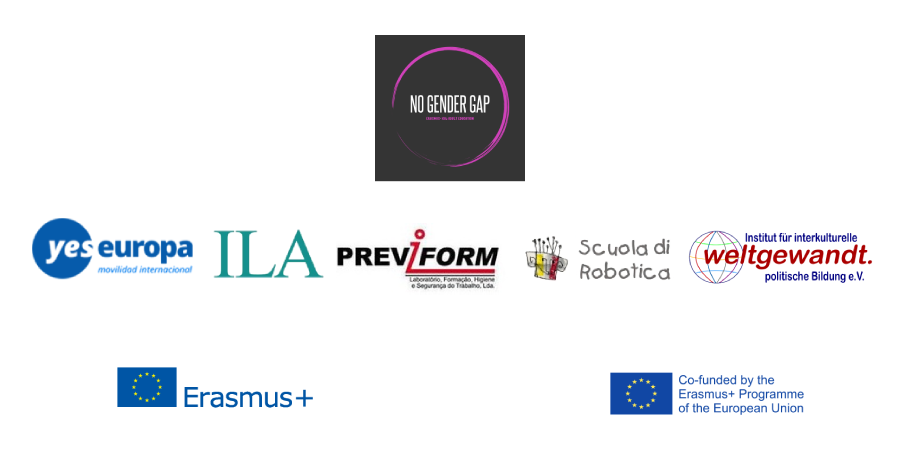 «El proyecto «No Gender Gap» está cofinanciado por el programa Erasmus+ de la Unión Europea. El contenido de esta página web es responsabilidad exclusiva de la Asociación Building Bridges y ni la Comisión Europea, ni el Servicio Español para la Internacionalización de la Educación (SEPIE) son responsables del uso que pueda hacerse de la información aquí difundida.»
This project has been funded with support from the European Commission.
This publication reflects the views only of the author, and the Commission cannot be held responsible for any use which may be
made of the information contained therein.